CAGR Insights is a weekly newsletter full of insights from around the world of web.
| | | | |
| --- | --- | --- | --- |
| Index | 19-May-23 | 12-May-23 | Change |
| Nifty 50 | 18,203 | 18,314 | -0.61% |
| Nifty 500 | 15,407 | 15,477 | -0.45% |
| Nifty Midcap 50 | 9,176 | 9,149 | 0.30% |
| Nifty Smallcap 100 | 9,891 | 9,807 | 0.86% |
Chart Ki Baat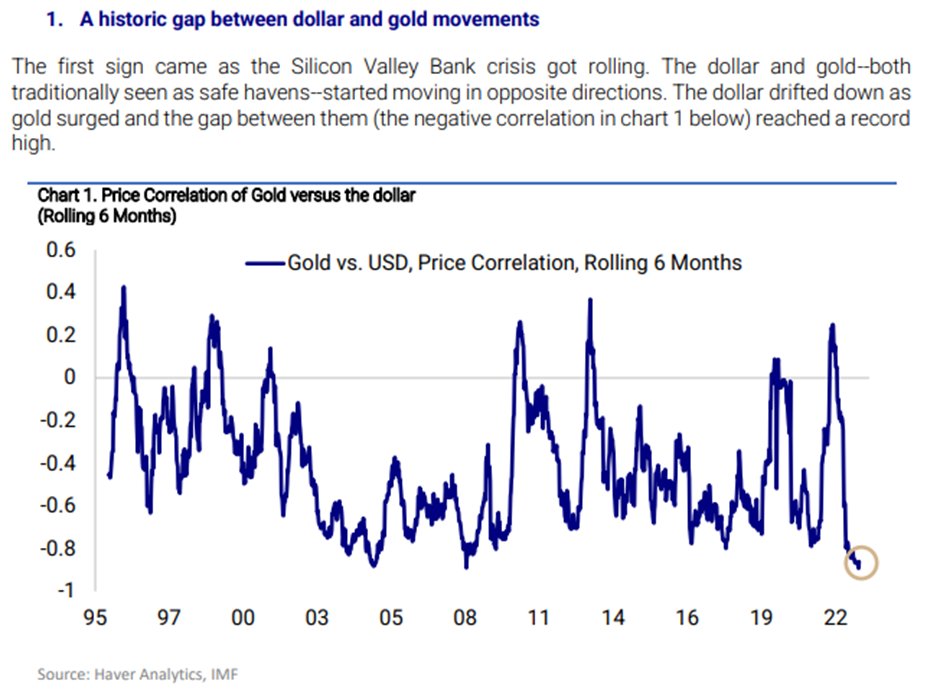 Here's the list of curated readings for you this week:
Personal Finance
How to decide if you should opt for EPFO's higher pension scheme or not? It remains Sophie's choice. We analyse the EPFO guidelines with the help of an illustration. Read here. EPFO has now also come out with a calculator. Download here.
Global Asset Management Industry is currently facing multiple headwinds, as per a BCG report – Market performance has been responsible for 90% of revenue growth for last 15yrs, so if the market struggles, the industry can struggle. Alternative assets remain the only bright spot. Read here.
"Oh I definitely need to talk to you. It is a priority. But I am traveling, I will get back". Being busy is not about work but about priorities and your finances need to be your priority.Read here.
Sebi proposes overhaul of expenses charged to mutual fund investors – The Securities and Exchange Board of India (Sebi) in a 40-page consultation paper has proposed a slew of changes to the total expense ratio (TER) that is charged to mutual fund investors. Read here.
"Advisor sahi hai" campaign is the need of hour – Sebi introduced the regulations to address the problem of inappropriate recommendations from wealth management professionals. However, more awareness needs to be created to boost demand for fee-based advisers and attract more quality people to the profession. Read here.
How to time the market? – Even though it may not be possible to time the peaks and troughs exactly, investors can take tactical advantage to reduce their probability of getting the timing exactly wrong and improve their chances of generating superior returns. SageOne Investor Memo -May2023
India could be the next big market for Starbucks – In India, the average person consumes ~18 cups of coffee per year. The coffee culture, like China (~9 cups per year) is in its infantile years. In markets like Thailand, Saudi, and the Philippines, coffee consumption stretches up into the hundreds of cups per year; they are established java addicts. Read here
Economy
EMs are leading the fight against dollar – Something other than inflation is driving this shift to gold, and emerging world central bankers are the likely answer. Why now? One reason is long burning dissatisfaction with dollar dominance, another is that the United States and its allies have increasingly weaponized the dollar, in the form of financial sanctions. Read here
RBI Dividends to Modi's Government May Double, Aiding Fiscal Gap – The Reserve Bank of India board may decide to nearly double its dividend to the government from official estimates due to revaluation gains and profits from selling dollars, which could help bridge the fiscal deficit. Read here.
India's monsoon rains, the lifeblood of the country's economy, are likely to be delayed in 2023 and are forecast to hit the Kerala coast in the southwest on June 4, the state-run weather office said on Tuesday. Read here.
Why El Nino is a concern for Indian monsoon rains? – India's weather office has forecast normal monsoon rainfall in 2023. However, a 90% likelihood of an El Nino weather pattern developing during the June-September monsoon season raises the possibility of less than normal rain. Read here.
****
Check out CAGRwealth smallcase portfolios here.
****
That's it from our side. Have a great weekend ahead!
If you have any feedback that you would like to share, simply reply to this email.
The content of this newsletter is not an offer to sell or the solicitation of an offer to buy any security in any jurisdiction. The content is distributed for informational purposes only and should not be construed as investment advice or a recommendation to sell or buy any security or other investment or undertake any investment strategy. There are no warranties, expressed or implied, as to the accuracy, completeness, or results obtained from any information outlined in this newsletter unless mentioned explicitly. The writer may have positions in and may, from time to time, make purchases or sales of the securities or other investments discussed or evaluated in this newsletter.